Commercial Ice Maker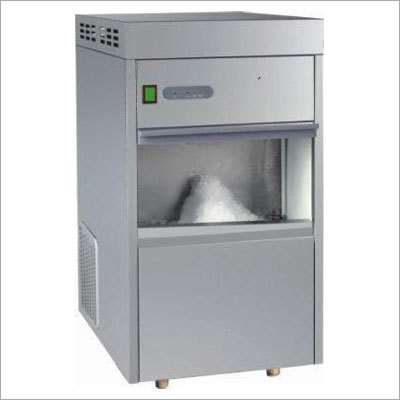 Commercial Ice Maker
Product Code : HAHNTECH
Brand Name : Snowflake
Commercial Ice Maker
Our professionals have enormous domain expertise and help us to provide a wide range of Commercial Ice Maker. This ice maker is one of the smartest and energy-efficient ice machines that feature up-to-date self-monitoring system. The ice maker delivers maximum performance and is compact & sleek in design. It has a level controller that maintains ice level to provide the right amount of fresh ice in its bin. This Commercial Ice Maker is highly acclaimed for its features like consistent performance shock proof and low maintenance cost.
Features:
High grade stainless steel shell with integrated single piece structure, anti-corrosion and durable

Non-freon foam as thermal-protective coating for well effect of thermal insulation, inner container is bacteria resistive material

Microcomputer controls ice making process, smooth and steady operation

Separated cavity evaporator for high efficiency and large productive ice making

Spiral hob extrusion type, compact structure makes ice and water auto-segregation

Unique design of ice knife blade makes tiny and snow like ice

Unique floating ball type water tank design ensures no residual water

Water full display, water short display, over cold protect display, fault warning display and other protective measures

The ice shape is amorphous tiny granular snowflake crushed ice, fast cooling, good ice bath effect, special design for laboratory experiments
Specifications:
Model: IM-20, IM-40, IM-70, IM-100, IM-150, IM-200

Production Capacity (Kg/24hr.): 20, 40, 70, 100, 150, 200

Storage Capacity (Kg) 10, 15, 25, 25, 25, 55

Power (W): 150, 280, 350, 450, 725, 950

Dimension (W x D x H) mm: 300x493x607, 380x543x722, 548x611x883, 548x611x883, 548x611x883, 680x611x1050

Price (Rs.): 1,60,600, 1,90,000, 2,26,600, 2,36,600, 3,47,100, 4,41,700
ANALYTICAL INSTRUMENTS SALES AND SERVICE P. LTD.
P-123, C.I.T. Road, Scheme IV- M, Beleghata,Kolkata - 700010, West Bengal, India
Key Personnel

Accepts only Domestic inquiries
Send Inquiry